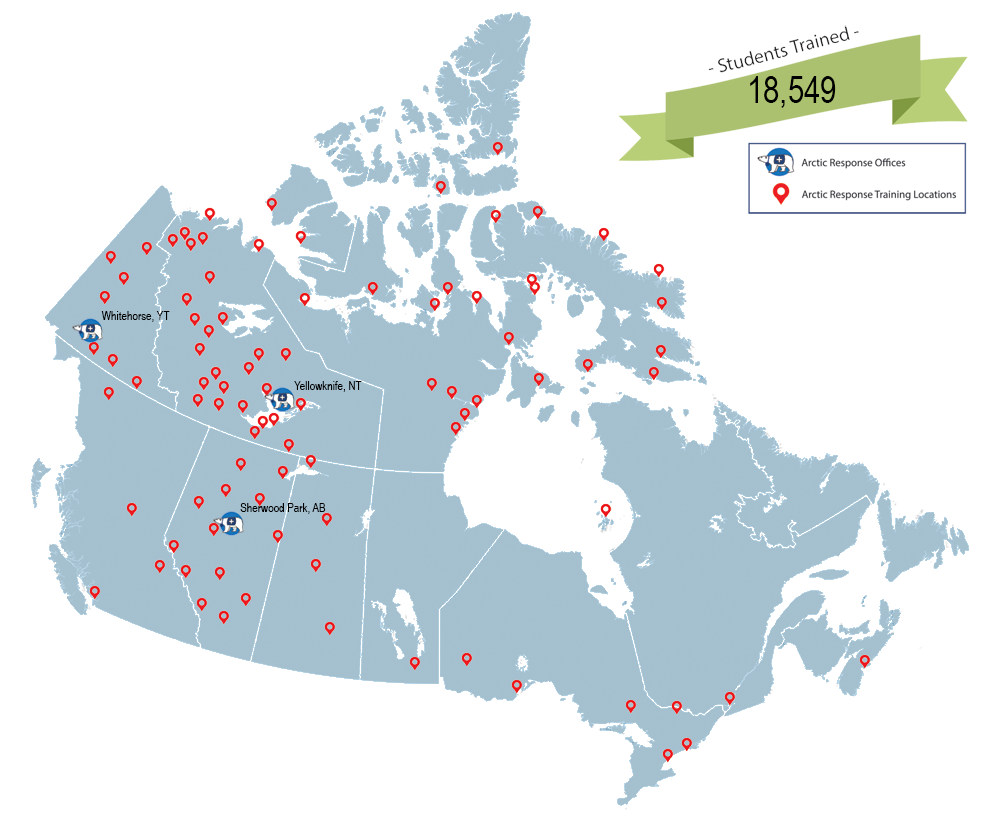 Arctic Response Canada Ltd. opened in Yellowknife, NT in 2001, delivering arctic survival and outdoor technical rescue programs to government and private sector employees throughout Canada's northern territories. Since then, we have expanded to meet the pre-employment and safety training needs of virtually every northern sector. And have steadily expanded our reach to provide training and services throughout southern Canada and internationally. In many cases, Arctic Response has become the industry standard and leader for safety training and we are proud to have assisted in the development of national training standards for both private and public sector groups.
A training curriculum is only as good as the instructor delivering it, and our people are the cornerstone of our success. Arctic Response instructors are outstanding adult educators drawn from a wide variety of high-intensity professions including technical rescue, military, outdoor education, teaching, and adventure expedition guiding.
Our programs strive to:
Meet and exceed legislated standards for our clients;
Are tailored to reinforce, or help build, the clients own safety policies;
Are relevant to workers in a sub or high arctic environment;
Wherever practical, encourages collateral benefits such as leadership and interagency training; and
Is transportable; over 65% of our work is done in outlying communities or on-site
Delivery
Arctic Response provides services and training to clients across Canada.  While our established training centers remain busy year-round, approximately 70% of our programs are delivered on-site and in client communities.
Our ability to bring training to the client often provides large dollar savings, allows candidates to practice on their job specific equipment and in the environmental conditions they are expected to work in.
Whenever possible, Arctic Response includes the clients existing work procedures, documents and procedures directly into our training programs.  This is an excellent means introduce or reinforce policies, to exercise plans and identify potential improvements in a highly time and cost effective manner.
To assist our clients in meeting minimum class size requirements and save money, we will notify compatible clients in the local area to share training opportunities.
Finally, Arctic Response is a strong believer in person to person training.  However, we have also produced very effective long distance learning tools for theory components of several programs.  Arctic Response will help you find the most effective way of meeting your employee training requirements and needs.
Follow Us On Social Media!